Canine Neuromuscular (EIC)
Affected dogs typically become weak in the hind limbs and collapse after 5-20 minutes of high intensity exercise, such as in field trials or upland game hunting, and in some cases simple fetch and retrieves. This inherited disease is most commonly found in Labrador Retrievers.
To submit samples for testing, click on the desired test below. Follow the instructions to download the Canine Neuromuscular Submission Form, and submit payment. After placing your order, you will receive an order confirmation via email. Samples must be shipped with a copy of your receipt and completed submission form.
For more details on acceptable sample types, test dates, and packing and shipping instructions, please visit https://www.vdl.umn.edu/services-fees/canine-neuromuscular-eic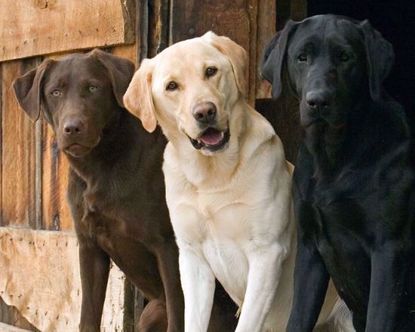 • Download the EIC Submission Form
VDL Website
• Fill out the submission form and print a copy to include with your samples. Fill out one (1) submission form per owner. Multiple dogs from a single owner may be listed under one (1) submission.
• Select the total number of samples being submitted and click ADD TO CART
• Submit payment and place your order. You will immediately receive an order confirmation via email.
• Print a copy of the receipt (attached to your order confirmation email)
• Ship your samples! A copy of the completed submission form and receipt must be included with your samples so that we can verify them upon receipt.